SAG Can Help Applications for Industrial Purposes
Since the introduction of factory automation or the so-called Industry 4.0, so many factors have driven the revolution from jump to leap during these years. The applications in different domain become more tangible when different technologies are brought together. There is no denying RFID plays a vital role and provides important values such as security, data collection, and communication within this scope. However, the implementation of RFID for industrial purpose is sometimes complicated when there are so many requirements to meet and some challenges just stand in the way.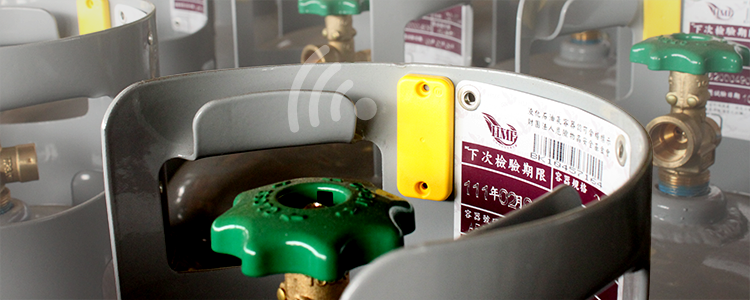 Long Read Range while in Dense Metal
For in-process management, pipes and valves run across the production facility. Regular inspection is required to ensure the safety and see if a repair job is necessary. However, pipe valves might not be easily accessible for the inspector to reach; either they are located up the ceiling or placed within the pipelines with dense metal interference. SAG provides hard tag solution to promise long read range while tackling metal interference to realize an easy management.
Configuration Needs High Security and Memory
Multiple parameters might need to go to different machines to perform a desired work. It is no doubt a time-consuming task if the operator has to input these numbers on his/her own. Meanwhile, it is prone to error when negligence happens. SAG has Keyfob and Card especially in large memory and high security to log these parameters. It helps simplify the setting and also provides the opportunity of traceability if any issue occurs.
Fasten a Cable Tie to Identify
For loose item, cylinder, or pipe with rounded surface, it gives difficulties to mount a hard tag or put a smart label as what we usually do for a flat surface tagging scenario. Meanwhile, a cylinder might contain metal which gives further challenge. To deal with these, we create cable tie tag in UHF or HF technology to fasten loose items while providing an ID number to assist asset management, item tracking and material work flow control. It can be applied on a metallic surface or items in irregular shape. Meanwhile, the one-time-use cable tie provides tamper proof function to enhance its security level.
Tag Built to Survive Harsh Environment
RFID Transponders from large to small are put to work to enhance the visibility of progress in different stages. Chances are the whole process might happen under extreme high/low temperature. Any reading failure would stop the production flow and decrease its efficiency. Based on the know-how and expertise in material science, SAG builds hard tag to survive extreme working conditions without compromise to reading performance.
RAIN RFID Overmolded Square Metal Tag is VDA-compliant
Our RAIN RFID Overmolded Square Metal Tag is well known for premium reading range and extremely robust housing. Furthermore, by adapting new Impinj Monza 4E, this tag is fully compliant with VDA recommendations for RFID implementations used in the tracking of parts and components in the automotive industry.

SAG is now ISO16949-certified and Ready for Automotive Industry
We are capable of taking out the hiccups people face when they plan to implement RFID but the environmental challenges just don't agree. We show our expertise for customization and we do mass production to prove our work. Back in 2020, SAG obtained IATF 16949:2016 Certificate. This certificate represents the requirements of a total quality management system for the design and manufacturing of parts and components specifically for the automotive industry. We are eager to bring our professionalism to every project and customized product to benefit this industry.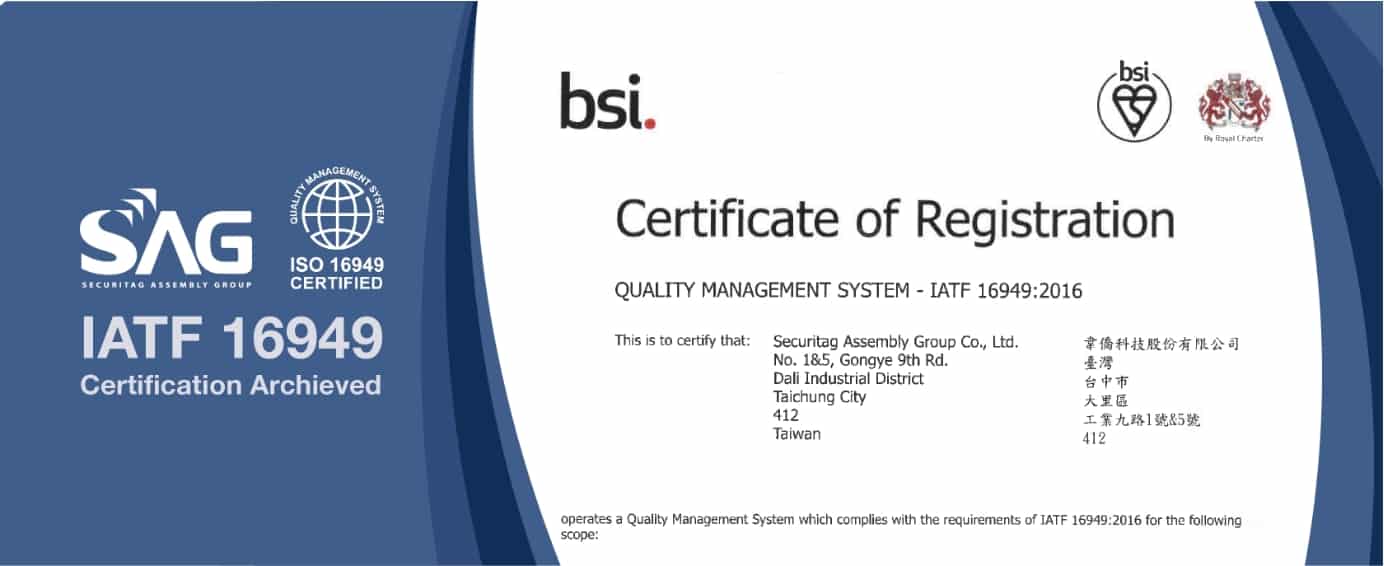 SAG is granted as NXP Advanced Partner, SONY Green Partner, Arsenal-certified and CQM card manufacturer, ISO 9001:2015 , ISO 13485 and IECQ QC080000. We also join global alliances such as RAIN RFID, and NFC Forum to join conferences and exhibitions to team up with others in the RFID community to make all things connected.