SAG: Transformation for Greater Sustainability
New Solutions Implemented with Alternative Resources and Based on Renewable Energies!
Passive RFID specialist Securitag Assembly Group (SAG) sets new goals and is transforming itself towards greater sustainability and climate neutrality. In concrete terms, this means that production processes will be supplied with renewable energies, alternative and environmentally friendly materials will be used, and new RFID solutions will be developed that strengthen the circular economy.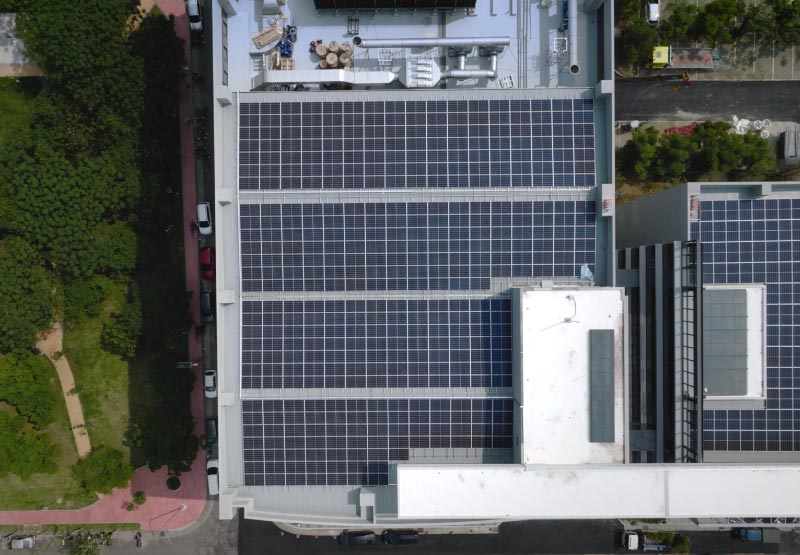 SAG Production and Supply Chain Converted for Greater Sustainability
SAG is already increasingly obtaining the energy required for production from solar power. In addition, renewable resources are used for the production of the passive RFID tags. When the new site goes into operation in December 2022, production will already be largely sustainable, says Jasmine Shih, Marketing Director, SAG: "The construction of the new site doubles the production capacity for sustainably manufactured RFID tags. A large portion of production is covered by the use of renewable resources and their environmental impact is effectively measured, controlled and minimized. In addition, SAG proactively supports sustainable practices in the supply chain."
RFID Expertise for Customized, Sustainable and Innovative Solutions
And what are SAG's core competencies? The innovative development work with expertise in materials science and mechanical innovation to identify customer pain points. The custom design of new products and solutions including antenna customization from prototype development to under-one-roof manufacturing techniques. Here, too, the focus is on innovative solutions for sustainable applications. Currently, SAG is focusing on the development of RFID Plus One applications – combining RFID and sensor technology in one tag, for example for temperature monitoring. "The newly developed SAG Temp Tracker is a temperature data logger, NFC-enabled label with app support," explains Jasmine Shih. "SAG delivers RFID innovations like these that drive the circular economy in industrial applications, for perishable goods and commodities."
Gain insight into the New Home of SAG to fulfill our mission towards future connectivity. Jasmine Shih, Marketing Director at SAG, shares in-depth thoughts and the story of what we have done to prepare ourselves for this transition. RFID & Wireless IoT Global had an interview with us for more.

https://www.rfid-wiot-search.com/sag-transformation-for-greater-sustainability