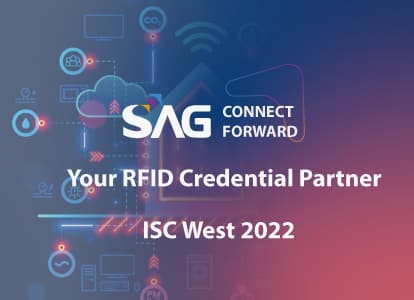 SAG Hits the Road and Has ISC West the First Show in 2022
Taking place March 22-25 at the Venetian Expo in Las Vegas, ISC West is a leading event where players, new technology and the latest applications converge in one place when it comes to security, access control and public safety. SAG is thrilled to go to this event after our meeting chance has been put on a halt due to the pandemic for more than 2 years. We highly value this opportunity to showcase our latest RFID transponders deployed to benefit and realize a "Smart City" in daily situations.

Meanwhile, we are eager to amaze you with new collections of exquisite keyfobs built from our craftsmanship and originality to go with your fascinating lifestyle. Let our creativity inspires your smart life in a contactless way or tell us your need and you can find an RFID transponder solution from SAG.

Come and visit us:

● Place: Venetian Expo, Las Vegas, USA
● Exhibition Hall: 23-25 March, 2022
● Booth #: 4067
Ultra-small but Robust to Guarantee Reliable Performance
Molding Tag comes with a small and thin structure, making it ideally go to a narrow space or small item. More than that, the enhanced protection to the chip and antenna effectively guarantees its resistibility under harsh environment at 200 °C for 240hrs and an extreme 250°C for 24hrs condition with proven performance.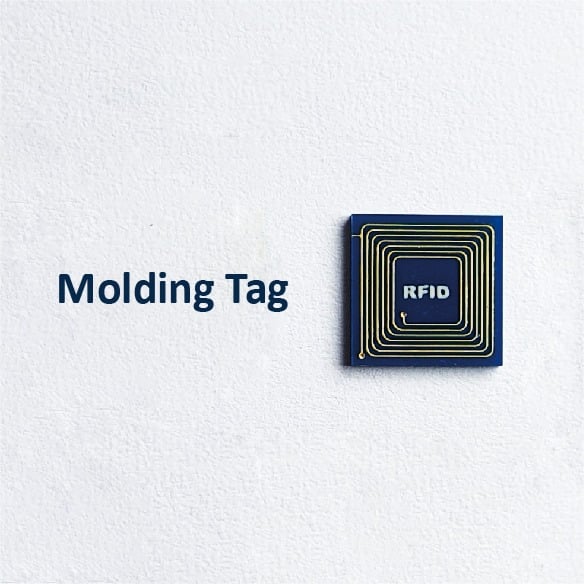 Customized Dimension for Versatile Application
SAG has the capability to profile this tag into the shape and size according to customer requirements. And you can apply this tag to non-metal items by using adhesive, epoxy potting or integrate it with the product via plastic injection. With the size flexibility and versatile tagging methods, Molding Tag extends NFC applications in every aspect.