MetalEvo Makes Its Debut at LogiMat 2022
RFID represents an opportunity to greatly improve inventory visibility and management. SAG is dedicated to bringing assorted RFID transponder solutions to answer the needs and ideas for logistics sector. This year, MetalEvo – the next gen on-metal RFID tag solution, will be the centerpiece in our booth at LogiMat 2022.
MetalEvo- A Universal RAIN Tag to Tackle All Kinds of UHF Tagging Problems The Urge of Transforming Traditional Plants into Smart Factories
The manufacturing industry is facing unprecedented challenges in recent two years, including the Covid-19 pandemic, the environmental crisis, and the war in Ukraine, etc., These negative factors not only influence the whole world but interrupt the global supply chain across all industries.
Undoubtedly, these challenges have called for exceptional solution and ushered in a period of digitalization. Amid these changes, RFID is one of the key technologies for deploying Industry 4.0 in smart factory.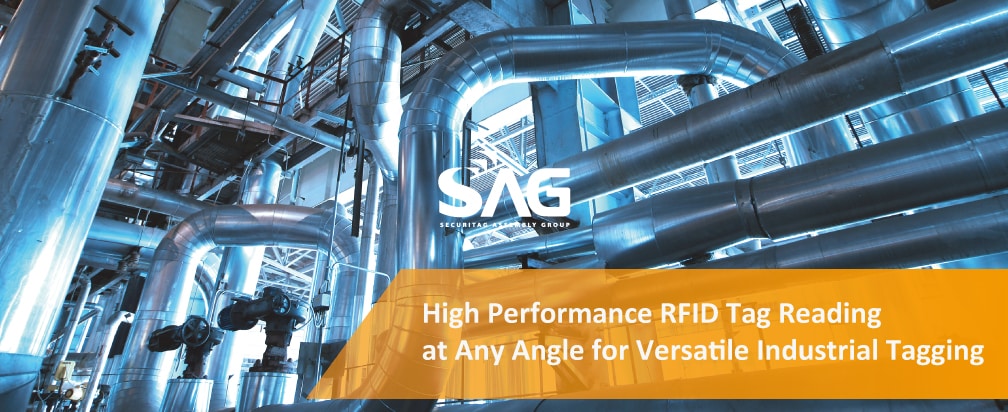 High Performance RFID Tag Reading at Any Angle for Versatile Industrial Tagging
RFID brings visibility and efficiency for data collection and parts identification during the manufacturing process. There is no denying that a high performance RFID Tag plays a vital role to realize the idea of a Smart Factory.

The newly designed MetalEvo marks the revolution step and ambition of SAG in developing RAIN RFID (UHF) transponder for high end applications. MetalEvo features its slim shape appearance of L78 x W21 x T11mm, which makes it suitable for narrow structure attachment. With multiple methods of fixation (by means of adhesive, screws, or cable tie) and durable housing, it serves well on metal surface with proven performance and has great resistibility to outdoor environmental impact. Equipped with NXP UCODE 8, MetalEvo boosts a superior reading distance in a metal environment; up to 12.5 meters / 41.0 ft under the condition of 2W ERP, available for both ETSI and FCC frequency. Thanks to its supreme performance, MetalEvo delivers easy connection for versatile applications of metal tagging, namely goods tracking, asset management, WIP control, logistic distribution, and more. Personalization services such as laser marking of logo or UID are also available upon request. With various state-of-the-art RAIN Tags and wealthy experience of industrial tagging, SAG is ready to help our clients pathing the way to industrial 4.0.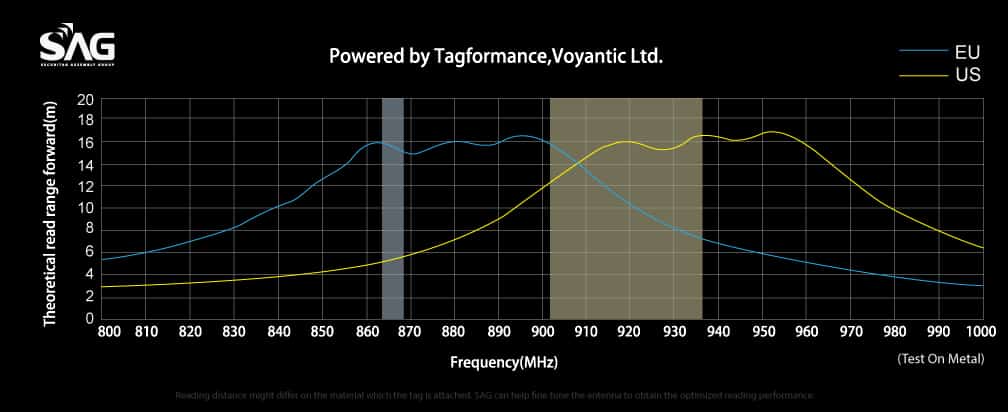 We will have Live demo at LogiMat in Stuttgart, Germany from this May 31 to June 2. Or, contact SAG now for more product detail and learn about our successful story in iron and steel industry.